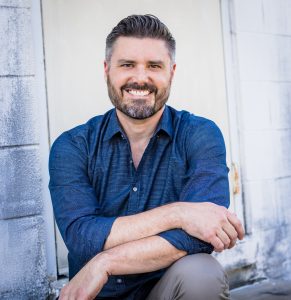 David Wright, PT assists individuals in comprehensive healing by integrating his elevated sensitivity with his extensive experience in physical therapy, energy-balancing, meditation, and consciousness-based paradigms of balancing mind, body, and spirit.  He supports individuals in releasing their resistance to overwhelming or traumatic life-experiences, often resulting in improvement or resolution of many longstanding physical and non-physical symptoms as well as profoundly improved quality of life.
David's Background
David began developing a passion for manual therapy while still in physical therapy school, and after graduating from the University of Central Florida and becoming licensed to practice in 1996, he advanced his manual skills with multiple manual trainings.  At that time he was not particularly open or receptive to the holistic health model, thus his initial introduction to less traditional techniques like Myofascial Release and Craniosacral Therapy did not go over well.  Instead, he continued to pursue more traditional manual techniques and trainings.
Occasionally he would experiment with craniosacral therapy and myofascial release in his practice as a last-ditch effort only when the techniques within his comfortable traditional model had failed to produce the results he was seeking.  To his repeated surprise, the results from these less traditional approaches were consistently both profound and perplexing, which only further frustrated him as the traditional model could not explain what his patients were describing to him – the resolution of a condition about which he was completely unaware, the abrupt and powerful release of an emotion while gently supporting the tissue, the surfacing of a deeply traumatic experience followed by the instantaneous restoration of function, and so on – these results were simply not part of the traditional model.  What did shoulder function have to do with guilt?  What did low back pain have to do w/ emotional pain?  What did gastroesophageal reflux disease have to do with joint dysfunction?
As ridiculous as it appeared when looking through the lens of the traditional mechanical model, he felt that at this point, it is more ridiculous, unscientific, and closed-minded NOT to further investigate rather than continue to disregard the responses that his patients were consistently reporting.  He began further exploring the craniosacral model, the fascial model, strain-counterstrain, visceral manipulation, the acupuncture system, chakras, auric / energy fields, quantum physics, mysticism, reincarnation, meditation, consciousness, and spirituality.  He experienced healing of his own physical and emotional bodies, deepening awareness, insights, and elevated states of consciousness.
As his level of receptiveness expanded from a less traditional to a more holistic model for the universe that allowed for the comprehensive and continuous relationship of body, mind, spirit, energy, life, health and consciousness, he was able to embrace the wonderful changes he was consistently hearing his patients describe.  It became more and more obvious to him that what he was experiencing was not so much a career-path but a life-path, and following it would require entering into private practice.  Since entering into solo private practice in 2009 he has continued on this path, attempting to harmonize with the singular source of life, creative power, and consciousness that is expressed through all the universe and creation and attempting to assist his patients to align and harmonize with the same source of life and healing within them.